How To Deal With Unreasonable and Difficult Personalities At Home & At Work
Keys to handling unbearable traits that underlie a difficult personality that grates on you!
In this half-day seminar on Difficult Personalities Karen will talk about the most common differences that occur in our population, so that you can learn to recognize and deal with people that you think are difficult!
We all think and process information differently. When we live or work with someone who thinks and feels differently to the way we do, it often results in irritability or conflict. Or we may feel hurt as the other person does not seem to understand us.
Most of us encounter unreasonable and difficult people in our lives. We may be "stuck" with a difficult individual at work or at home. And it's easy to let a challenging person affect us and ruin our day – i.e., it's easy to give away our power – harder to work to keep it!
But we can learn to manage people who have different characteristics to us. You will hear Karen describe how to maintain your personal power when dealing with difficult personalities,  such as, introverts and extroverts, thinkers and feelers or people with addictions or aggressive people like bullies, narcissists, and sociopaths.
Do  you  have  an  introverted  or extroverted style? Are you a thinker or a feeler? What do these 'labels" mean?
Do your friends and colleagues regard you as a bossy person; being in charge, taking over, controlling, dominating, making all the decisions, telling others what to do, reminding, not trusting, and criticizing. Perhaps you have a more modest or submissive personality or are forgetful and a procrastinator? Which personality type is more effective?
Or are you someone with Adult ADD? Did you know that children with ADD can carry this disorder into adulthood, but with greater life experience and development of skills, adults learn to mask ADD and manage in spite of it?
In over 30 years as a Relationship Coach and Counsellor I've dealt with many clients who either live or work with difficult people or have difficult personalities of their own. I understand how important it is to understand why people behave the way they do.
We need to learn that all behavior is an attempt to fill a need to feel good, but how difficult behavior is going about filling that need in a dysfunctional way. That's why I've put together this program… to help people understand difficult personalities and how to manage them!
JOIN MY CONVERSATIONS WITH KAREN LIVE SEMINAR DIFFICULT PERSONALITIES
Attend this seminar and discover how to handle difficult behavior – And it may be your own! Lets talk about:
Discover if you really do have an addiction problem – Learn about the addiction cycle

Gain information about incompatible personalities (can a relationship work?)

Learn strategies to cope with a rigid and inflexible personality

Improve your relationship with a narcissistic boss (yes, it is possible!)

Become more skilled at managing your anxious and neurotic partner
In this seminar you will learn about many different characteristics and behaviors.
No doubt you will recognize one or more in yourself or someone close to you.
My hope is that you will have better relationships with others and less stress in your own life.
Join this important discussion on difficult personalities and an introduction to the ADD personality disorder
When you love the relationship you have you have everything you need!
So do you really want to do deal with unreasonable and difficult personalities?
Come along and share your intentions, goals and desires for your relationships with Karen and learn how to get what you want and need from them.
Here is just a small fraction of what Karen will be sharing during this exciting and fun-packed 1/2-day event…
ARM you with comprehensive knowledge of the fundamentals of a great relationship
EXPOSE how you can correct any weaknesses in your approach to dealing with difficult people
TEACH you what you can do to not give away your power
GET a free copy of my book: Surviving Life Dramas
By the way, each attendee will get a complimentary signed copy of my definitive book, "Surviving Life Dramas. How To Stop Whining And Start Living!"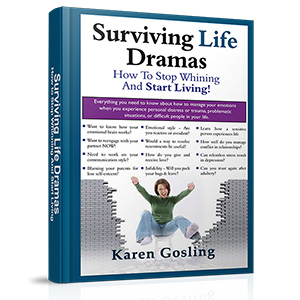 Register Today for Karen's Seminar:
DIFFICULT PERSONALITIES
Get a firm grasp of proven strategies that can renew and revitalize your relationships while getting your money's worth in new ideas and techniques!

Investment:
AUD $27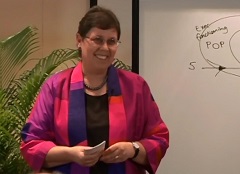 Delivered via
Live Seminar
Please make your payment by clicking the PayPal "Buy Now" button below. Then complete your registration on the next page. On receipt of your 
registration I will email you additional details on the seminar and two Fact Sheets 
– Karen
REGISTRATION: Click the "BUY NOW" button below to pay and register for my exclusive Half-Day Seminar "DIFFICULT PERSONALITIES" on August 18, 2018 at the Southport Community Centre, 6 Lawson Street, Southport. And, like I said before, each seminar attendee will get a complimentary copy of my book Surviving Life Dramas (280 pages). Don't miss out – seats are limited. Put this date in your diary and I look forward to seeing you soon – Karen 🙂
PLEASE NOTE: When you click the "BUY NOW" button below, you will be taken to PayPal's secure server where you can pay with your PayPal account OR your Bank Debit OR Credit Card. You will then be redirected to the seminar REGISTRATION PAGE which you must complete to receive confirmation of your booking and access to my FACT SHEETS and bonus videos.