How To Get Professional Help In A One-On-One Intensive Coaching Session
Marriage coaching can be conducted successfully either face-to-face in my rooms at Labrador, Gold Coast, Queensland or by telephone. If you prefer, let's connect online using Skype!
Prior to your initial coaching session please complete the following 3 steps:
Watch my free 45-minute online training – Click the link below.
At the end of the online class, click the link that will take you to my Appointment Booking Page and select a time available that suits you.

Return to this page to process your payment for your Initial Coaching Fee.
Your initial marriage coaching session with me will be for up to 2-hours
Here is what you will get from your initial session:
First of all, you'll get things off your chest and be heard – That in itself is a huge "stress buster"
Learn techniques to get respect, reconnect and REV UP you love life that you can use immediately 
You'll find out what your emotional style is (and how it impacts on others)
Especially relevant – How to reconnect with your partner, feel more loved, and end emotional pain (you can fix this!)
Discover your emotional brain – Gain clarity about the negative emotions you feel (possibly affecting your behaviour)
Understand why you feel what you feel – and how to start changing those feelings
Learn how your negative emotions affect your physical health (impairing your immune system and affecting your mood)
I share with you the secret to being in control of your emotions to instantly restore peace and calm in your life and relationship
Talk things through with me in confidence so you can decide what you want to do with your issue
You leave with the hope and belief that you can do this – You can fix your relationship because you've already begun!
Your fee for this initial coaching session is $497. Please pay your fee using one of the two payment methods below.
Once you've completed your payment, you will be directed to an information form where I invite you to let me know a little bit more about yourself or your situation. You can attach a short summary if you like.
I will then get in touch with you by phone or text once I've received notification of your appointment time and your payment.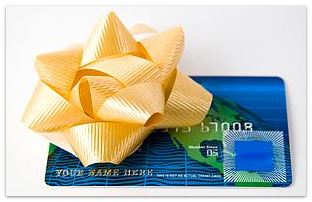 I look forward to meeting you,


Coaching Hours (by appointment):
Monday – Friday: 5:00 pm – 10:00 pm
Saturday & Sunday: 9:00 am – 5:00 pm
(I can usually fit you in within 24-48 hours).
Rooms:
2/3 Ashton Street, Labrador, Queensland, 4215 Australia

Payment Methods: How To Pay Your Initial Coaching Fee – AUD$497
Bank Transfer – Please complete your Internet Direct Bank Transfer now to:
Bank of Queensland (BOQ), Ashmore City Shopping Centre, 206 Currumburra Road, Ashmore, Queensland, 4214 Australia.
Account Name: Gosling International. Account No. 22505610. Branch Code: 124-001. BOQ SwiftCode: QBANAU4B.
Pay by Paypal (PayPal/Bank Debit/Credit Card): Use the 'Buy Now' link below to confirm your purchase. (The link will open in a new window.)  Please use your last name as the reference in Paypal. After submitting your order, you will be redirected to the PayPal website where you can make your payment with your PayPal account OR your Bank Debit or Credit Card. Your credit card data will be transferred securely with TLS encryption.
………………………………