HERE IS EXACTLY HOW SOME RECENT CLIENTS FEEL ABOUT KAREN GOSLING:
I would be proud for you to read and listen to testimonials – what some of my clients are saying about my counseling with them. As you can see, these are some amazing people! I feel privileged that they have entrusted me with their personal issues and humbled that they have been so kind as to write to me about the incredible changes occurring in their lives. If you would like to let me know how my counseling has helped you please email me. Due to the confidential nature of the counseling relationship, all client names have been withheld, unless they have specifically allowed me to use their names.
"This course has been of immense value to me."
This course has been of immense value to me. I have a so much better understanding of how my behaviours can affect my spouse and vice versa. With this knowledge I now have a way forwards to a better relationship. I only wish that I had been taught this while at High School – it would have saved me a lot of future grief as a young adult. This has been by far the most beneficial course that I have undertaken and I cannot recommend it highly enough to others.
– Dr John S, Queensland, on completing Karen's Fast Fix Marriage Formula
"Karen helped me get a hold on sensitivity."
"Karen helps a whole range of people."
"I FEEL IMMEDIATELY SAFE WITH KAREN … I'M AT EASE IN HER COMPANY."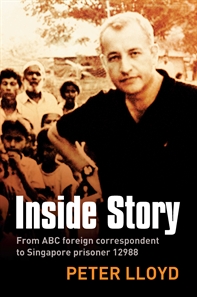 "Karen has picked up fast that I'm a visually stimulated person who learns more easily when things are drawn or demonstrated. So she's up at the whiteboard, pen in hand, like a teacher with one eager pupil.
She's doing a presentation on memory – how we receive information in the brain, and how the brain sorts and stores memory… I feel immediately safe with her; that she's an Australian in Singapore practising psychology seems too good to be true.
We've struck up the comfortable rapport that Australians so easily do in each other's company. The idiomatic vocabulary, the black in-jokes, the teasing, the irony and the mockery are second nature.
Sitting on the lounge watching Karen at the white board helped me understand my world. It was like grabbing a torch and heading down to the basement, to examine the foundations of the house.
Everything upstairs makes perfect sense when you see what's holding up the building. I'm at ease in her company."
– Peter Lloyd, ABC Journalist & Producer, Sydney, Australia.

When I looked for a counsellor on the web I liked that you…
"Hi Karen, When I looked for a counsellor on the Web, I liked that you work independently and not as a part of a clinic that's been franchised, that you see couples, are prepared to work with sexual issues, and you work on weekends."
The BONUS for this client was that I work on weekends because I find its easier for working couples to see me then and they can come together, and if there are children to be cared for it's usually easier for them to find a babysitter during the day.

"THE WHOLE FAMILY WANTS TO THANK YOU"
"The whole family wants to thank you, Karen, especially Joan. Ever since she talked to you, she told me, she feels perfectly fine. No more panic attacks. It's your voice, your reasoning and explaining to her to a point she understands, how not to expect what will not happen. Thank you again."

"You helped me so much during what I still Think is the most difficult time in my life."
Hi Karen, I'm pretty sure you don't remember me anymore, but I got some counselling from you during a difficult time in my life back in November of 2008. By the time I read about you leaving Singapore, I was in a much better state. I would have to say though, that I lost a sense of security when I found out that you weren't in the country anymore and I couldn't turn to you for help if I needed it even if I didn't have any 'life dramas' at the time.
A couple of months ago, I thought I could benefit from some counselling again due to some work issues I was having. I got some help from another therapist in Singapore, but I couldn't help comparing her with you. It wasn't fair to her, but I just didn't find as much value in our session as I did when I got your help. I am still wanting some direction now, but I think I am still able to cope. I am hesitant to try another therapist, but maybe I will.
At this point, you may be wondering what my purpose is for sending this email. Let me get right to it: I just wanted to let you know that you helped me so much during what I still think is the most difficult time in my life. I won't say I couldn't have done it without you, but I will say that the process took much shorter and I guess less painful because of your help and support.
I sincerely hope that you are doing really well back in Australia. I hope that many people are benefiting from your counselling because I think you are able to give some relief to so many people who desperately need it. Though I can't come over to your office to get some counselling anymore, I am happy that I had the chance to do that when I really needed it, and that other people have the chance to do that now too.
I want to thank you sincerely for the help that you have given me, and I wish you all the best. With much thanks."

"Karen offers hope and a feeling of control…"
"In her work, Karen Gosling aims to bring out the positive aspects of self and our life. She offers hope and a feeling of control over one's life choices. I highly recommend Karen to all who want to know themselves and their inner power to control and enjoy their destiny."
– Melody Appleton, Chartered Psychologist, UK

"I feel optimistic and great, and in control."
"I've never felt in my whole life as good as I do now; physically and emotionally. I haven't had a migraine for goodness knows how long and I used to be plagued by them. My anxious and down feelings are gone – I feel optimistic and great, and in control. Best of all I have clarity about what (and who) is NOT good for me."

"Your session was extremely enlightening and effective…"
"Hi Karen… Your session was EXTREMELY enlightening and effective and (my husband) now understands why he felt and behaved the way that he did. The result on him was immediate and the heavy load has been lifted off our chests right after we left your office. Thank you very much from the bottom of my heart. You not only saved my marriage, you also saved my life."
– Chinese Singaporean, in her 40s, after the first counseling session with her husband.

"I want to dedicate time with you"
"Dear Karen, I read the material you gave me. I deal with every one of those symptoms day in and day out. I want to dedicate time with you and researching this deeply to learn how to experience normal thought patterns and life. Thank you! I am pleased to have found you."

"Your 12-part seminar series of DVDs Surviving Life Dramas is going to be one I can keep for life!"
"Hi Karen – I'm sure your new 12-Part seminar series of DVDs Surviving Life Dramas is going to be an amazing pack that one can keep for life and for generations. Congratulations too on consolidating what you've offered to your clients and knowing this is a product of years of research and experience that will continue to stand out in the market. I am honoured to have been one of the many people who've received valuable counselling and guidance from you and Mike over the years and it's changed the way I've viewed life's challenges. Looking forward to many other Goslings goodies/seminars/workshops etc in future."
– Malti Lalwani, Singapore.

Want to give Karen your testimonial?
Want to add your testimonial on how I have helped you with your life drama?
Email me and I will feel privileged to post your review here >>

More testimonials:
These testimonials represent the opinion of the concerned individual only and may not be representative of the experience of others.
The testimonials are not paid and may not be indicative of the future performance or success of any other individuals.
—— A GREAT MARRIAGE STARTS WITH YOU ——