"Crisis In Your Relationship? Need Counsellor Gold Coast? Karen Gosling WILL Help You Make Your Relationship Work!"


2,643 Couples Around The World Can't Be Wrong! Counsellor Gold Coast Karen Gosling Can Help You Feel Less Stressed, More Confident And In Control Of Your Life…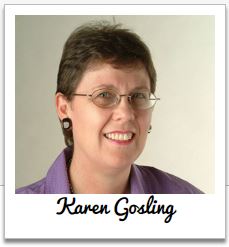 Hi, my name is Karen Gosling. First of all, my passion is to touch people's lives when they're needing some emotional support and compassion, to love my family and urge them to also serve others. Also I love helping people.
For this reason, as a qualified Counsellor and Mental Health Social Worker, I've been privileged to assist more than 5,500 men and women from 83 nationalities worldwide solve their emotional problems in their lives.
Consequently, I've guided 2,643 couples to rekindle their romance and reengage in their relationship! As a result, I can help you with the pain of being emotionally detached.
In fact, I've been a Counsellor helping others reconnect in their relationships for more than 30 years, while living in Australia and South East Asia. Importantly, I have practised as a Counsellor on the Gold Coast, Australia since 2009.
As Counsellor Gold Coast, I focus on assisting others through relationship, marriage, couples, trauma, Adult ADD and personal counselling. Furthermore, my specialisations are in helping men and women deal with troubled relationships, anxiety, and anger issues. In addition, I advise on self-esteem/self-confidence, communication problems, separation and divorce, panic disorders and depression.
I'm particularly good working with highly sensitive people. Why, you may ask? In the first place, its because I am one myself. Consequently, I know all about feeling offended by other people's remarks or behaviour and dealing with my avoidant emotional style. I'm particularly hypersensitive to external stimuli, including loud voices and excessive noise in my environment.
Moreover, I'm an expert Adult ADD counsellor and coach working with Gold Coast psychiatrists to improve relationships for couples impacted by one partner who has Adult ADD. In short – inspiring hope and transforming lives!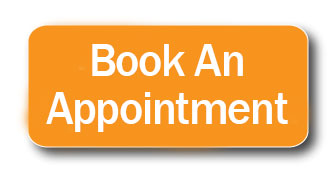 Here's a sneak preview of what you're going to get…
| | |
| --- | --- |
| | First of all, you'll get clarity about the negative emotions you feel (possibly affecting your behavior) and an understanding of why you feel what you feel (and how to start changing those feelings). |
| | Also, Karen shares the secrets to being in control of your emotions to instantly restore peace and calm in your life and relationships. |
| | And how to FINALLY put an end to low self-esteem, being fearful or even being angry or anxious. It's time to be emotionally free again. |
| | Especially relevant – How to reconnect with your partner, feel more loved, and end emotional pain. (You CAN fix this!) |
| | Most of all, learn how your negative emotions affect your physical health (impairing your immune system and affecting your mood). |
| | Learn how to alter distorted thinking and make decisions to affect the way you feel. (Time to tell your inner voice to take a walk!) |
| | In addition, talking things through with me in a confidential way usually provides clarity about what you want to do with your issue. |
| | No doubt loads more information to help you feel less stressed and in control of your life. (I follow up with Fact Sheets on our discussion). |
| | Know that counselling can be conducted successfully either face-to-face in my counselling rooms at Labrador, Gold Coast, Queensland, or by telephone. If you prefer, let's connect online using Skype! |