Want to survive your life dramas and live a life of EASE?
— Imagine being able to understand all those negative emotions that you feel and reduce their impact on your body. Wouldn't that be great?
— Imagine being able to recover from those negative emotions and become settled, even content with what life has thrown at you. How would you feel if you could do that?
— Imagine being able to see the positive in everything that happens to you. It truly is possible, but you need to know how.
— Imagine being able to live in present moment awareness, focusing on what is true about you and not on appearances that cause you to get angry or anxious.
— Imagine being able to stay well and have healthy relationships. Yes, that's what I want!
That's what Surviving Life Dramas will help you do. 
By Karen Gosling
Author, Marriage & ADHD Counsellor, and
Founder, Marriagology.com
Life is drama. All of us have them. And Karen Gosling has seen more life dramas than most people. She has helped thousands of individuals and couples deal with marriage problems, infidelity, divorce, custody battles over children, problems with anger and anxiety, accidents, illness, disability, death, stress in the workplace, adult ADD, and post-traumatic stress disorder. Many people don't have a clue how to move on. Why? The NUMBER 1 reason is that they don't know… How to survive their life dramas!
This book is called Surviving Life Dramas, because that's its primary focus…helping you use Karen's stress-busting success system to change your mind, change your life. This book will help you learn to think in terms of truth and not appearances. For example, when we focus on the appearance of anger, we will want to be irritated, frustrated, even angry. When we focus on the appearance of anxiety, we will want to experience doubt, fear, and anxiety. But when we focus on present moment awareness, we will be dealing with our truth; our reality of who we are in the world. It is only when we are in this mindset that we can say, "I'm truly surviving life dramas". This book will help show you how.
OUT NOW! Order your printed copy today US $29.95 >>
Prefer the Ebook AUD $10.40? Click the Buy Now button below >>
~~~~~~~~~~~~ ABOUT THE AUTHOR: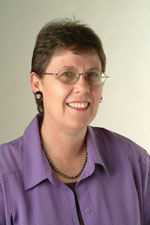 Karen Gosling
is an expert Marriage, Relationship, and ADHD Counsellor. She has more than 34 years of counselling, speaking, and training experience helping individuals, couples, children, families, managers, and employees build trusting relationships and survive their life dramas. Karen graduated with a degree in Social Work and Master of Public Health from Adelaide University, South Australia. Her other books include,
How To Handle Difficult Behavior – And It May Be Your Own!
,
Emotion Matters. How To Reduce Your Stress and Achieve Wellness
,
Emotional Leadership,
and
Enjoy A Life of EASE
! Back to Home Page:
www.KarenGosling.com
—— A GREAT MARRIAGE STARTS WITH YOU ——