Backstage Access to My Relationship System:
Your Secret To Saving Your Relationship... Before It's Too Late!
Have you ever been able to attend an event as a VIP, been given back-stage passes somewhere, or been allowed to see behind the scenes of something most people never get to see?
It's a heady experience, and it can change your perspective forever. We'll never forget attending Vincent The Show, an exhilarating dance theatre, at the Adelaide Fringe Festival and getting to go backstage to see the set, meet the dancers and learn how the choreography, lighting and wardrobe were put together. Our son, Daniel, was in charge of production and we got to go backstage with him. That's him in the black shirt below with our second son, William, who did front of house.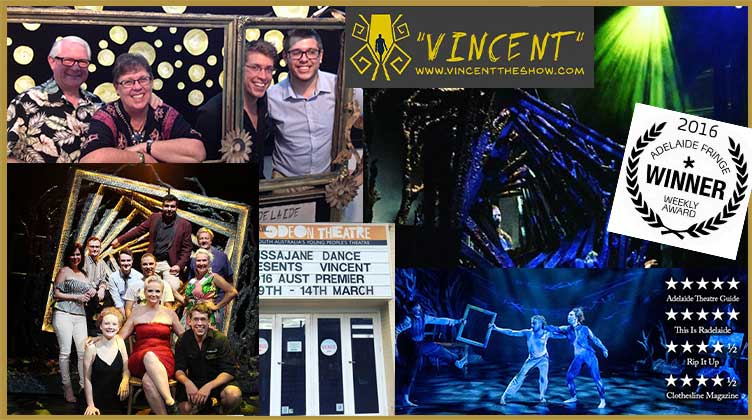 What an incredible experience!
The outstanding dancers swirling around in a constantly moving jigsaw of limbs and torsos and rave reviews, the costumes, the energy. We got to learn how the set and costumes were made and met the composer of the sound track. We felt like VIPs ourselves, just being there to witness it all. It was the opportunity to see the work of Vincent Van Gogh through the eyes of the artistic director and choreographer, to witness the creative chaos of it all, and glimpse some of the insights behind the inspiration.
Behind every amazing production is a backstage full of ideas, inspiration, and valuable secrets. Daniel has done an outstanding job as co-producer and production manager and we learned so much just by being witness to it all. As business owners and product-creators in our own right, we gained so much inspiration, many ideas, and wisdom just from watching the way Daniel and his team turned a vision into reality, working closely together in a team relationship. With so many moving parts, their relationship needed to be strong to bring the magnificent work to widespread acclaim – in step with the great Van Gogh!

Are you trying to go it alone?
We see so many people trying to go it alone all the time in their relationship, because they think they have to. There's this culture around relationships and individualism that you must figure it all out on your own — the best ways to love your partner, the fastest paths to avoid arguments, or even how to apply the advice you do find out there to your own situation.
When we were first learning about online relationship communities, we were shocked to discover how few mentors there were like us out there — and how nobody seemed to be sharing what was really going on behind the scenes in relationships.
That's about when the idea was sparked for us to start teaching online what we knew about relationships from our own experience (the hard way!) and were learning in our face-to-face consultations, especially to women who are most often the first in disconnected relationships to take action to fix it.
But rather than a lot of big, blustery talk and very little concrete strategy or real-world results, we decided to create something that would really pull back the curtain about how to make your relationship work.
And thus our Fast Fix Marriage Formula was born!
Fast Fix Marriage Formula is your "Back-stage Pass" to Karen Gosling Practice Online Reources – her Online Relationship System – at www.Marriagology.com. It's the behind-the-scenes, all-access-pass resource we dreamed of having when we first started out, and then dreamed of creating for many years. It's the culmination of more than 18 years of counselling and coaching experience together, and we lay it all out there in terms of proven systems, strategies, and concrete, step-by-step action plans you can follow in your own relationship.
Other mentors talk about fixing your relationship… we get you results!
But you don't have to take our word for it! We asked our clients their favorite part of Fast Fix Marriage Formula and these were their top answers:
Concrete examples from our community:
When we were learning about relationships, we were frustrated by the lack of examples out there for how to apply the various techniques we were learning about a real-life connected relationship. Nearly everything we saw was for "dating couples!"
Now that we've become experienced online mentors in addition to educating others in how to #makeyourrelationshipwork, we deeply understand the need for couples to see how a particular tip or strategy applies to them.
In Fast Fix Marriage Formula you'll see exactly how to apply the strategies to your relationship — not with "what if" scenarios, but with the benefit of knowing exactly what we did and how we did it. We also pull in examples from other clients we have helped when we can, to give you the broadest view of what's possible.
For example, we document and share the exact resources, processes and systems straight from our counseling and coaching practice, including:
A biological explanation of how and why we feel emotions, including how to manage our mood when emotions are not helping us. We provide the exact fact sheets we use to stay focused and structure our relationship for you to download and read over and over again in your own time describing every aspect of our brain friendly process.

The easy to understand step-by-step system that we use for each one of our classes – We use normal everyday language that everyone can understand.

Inspiration and transparency – being completely transparent about our own relationship – we provide personal examples of ourselves and our sons, blended family issues, resentments, emotional style, anxiety and anger and what we do to recover from these stressors in our own relationship.

We are great listeners and teachers which allows us to engage and relate well with people, assisting with their specific issues. As we teach you will quickly have several AHAH or 'lightbulb' moments as everything becomes clear and makes sense.

The best-in-class solution for growing your relationship, but also an affordable way to get relationship coaching and mentoring, that's helped thousands of couples trust, respect and connect in their relationship.
Group support – The best there is through our Fast Fix Marriage Formula Facebook group.
We share these so that you can see exactly what works — and put it to work immediately in your relationship.
1. A Biological Explanation…
Emotion matters; your emotion and the emotion of others.  Everything you do in life is affected by emotion—what you feel.  When you feel positive emotion, life is good.  When you feel negative emotion, life is often bad.
Whether you are aware of it or not, all your behavior is governed by your feelings and your feelings are governed by your brain.  The need to feel good is a primitive need.  Feeling good means there is an absence of a bad feeling, an absence of stress.  Feeling GOOD, at a primitive level, tells you that you are safe.
By understanding how the brain works to keep us safe you're able to easily understand where negative emotion comes from. Then you can consciously change your thinking to change the feeling to a positive one. It almost sounds too easy – too good to be true! However, the biological explanation of our feelings, moods, and behavior will leave you feeling that you've got some control over this. And you do!
It is crucial to understand the biology of emotion in order to #makeyourrelationshipwork by choosing better reactions and responses to your partner.
Thank you Karen for yesterday's session. I get a bit fragile after we speak, but once I process it I feel a touch more in control each time. I really appreciate the fact that you know so much about the physical/chemical side of emotions. I have never met a "counselor" before who does. Looking forward to reading "my boy" to sleep each night with your book!!!! I will be in touch again soon …. I don't regard you as a "counselor" …. More an educator and a friend. Love G "
2. Step-By-Step Instructions
You can get broad strokes generalities anywhere — and it's especially rife in the online relationship coaching world. But we want to be different, and offer clear, step-by-step instructions to make your relationship work.
By providing this clear roadmap, we hope to deliver the confidence you need to make the right decisions for your relationship and take action. There's no sitting around wondering how to complete a task; you have everything you need to take real action in your relationship.
Each guide that we create inside of Relationship Class is designed to be a self-contained masterclass on its individual topic. We go deep within each topic, providing discussion via video, fact sheets and other resources, yet still provide the information in an approachable, step-by-step way. In so doing, we hope that each Guide is accessible for those who are in a disconnected relationship and those who are going along OK but want to feel more intimate again.
"Karen has picked up fast that I'm a visually stimulated person who learns more easily when things are drawn or demonstrated.
So she's up at the whiteboard, pen in hand, like a teacher with one eager pupil.She's doing a presentation on memory – how we receive information in the brain, and how the brain sorts and stores memory….I feel immediately safe with her;  that she's an Australian in Singapore practising psychology seems too good to be true.
We've struck up the comfortable rapport that Australians so easily do in each other's company.The idiomatic vocabulary, the black in-jokes, the teasing, the irony and the mockery are second nature.
Sitting on the lounge watching Karen at the white board helped me understand my world. It was like grabbing a torch and heading down to the basement, to examine the foundations of the house.
Everything upstairs makes perfect sense when you see what's holding up the building. I'm at ease in her company."
 – Peter Lloyd, ABC Journalist & Producer, Sydney, Australia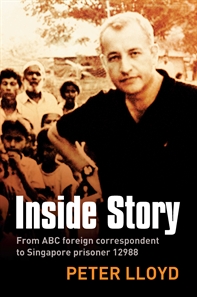 "I FEEL IMMEDIATELY SAFE WITH KAREN…
I'M AT EASE IN HER COMPANY."
3. Inspiration and Transparency
When we started our counseling and coaching practice in Singapore in 1999, we had no idea we were starting a movement — but that's exactly what #makeyourrelationshipwork has become. And we take our roles as "ambassadors" of that movement very seriously.
It's incredibly humbling and a true honor to know that our strategies, techniques and success are an inspiration to many, many couples around the world. That's why transparency is a key tenet of our brand and Relationship Class.  
And it's not all glitz and glamour!  Sure, we love posting the incredible stories of our relationship success wherever we are in the world, but when we try something in our relationship or client engagement and it doesn't work, we want to share that information with you, too.
Inside of Relationship Class, you'll find places where I mention certain tools to use, or something that's best done like  X, but you find you do Y and Z instead (and sometimes, so do we!).  That's where we really try to take you Behind the Scenes as much as possible to share with you what's really important to have a lasting relationship like ours.
Hi Karen,  Your 'How To Handle Difficult Behavior' book arrived safe and sound. About a third of the way through!  Appreciate your humorous writing style and personal anecdotes.  Pleasure to read. "
4. Great Listeners and Teachers
Experience is the greatest teacher. In life it's not what happens to you; it's what you do about what happens to you. 
We offer you our years of life and relationship experience in a cross-cultural marriage, and our professional knowledge and expertise to guide you because we know you want to #makeyourrelationshipwork.
We do more than just listen. By tuning in and empathizing we really hear what you're saying and what you're going through. By being non-judgemental and compassionate we are able to engage with you.
By using tried and proven strategies, that our members have told us have made huge differences in their lives, we know that we can be great teachers and mentors for you too.
Testimonial – "Karen's counseling capabilities are extraordinary …"
"Karen's counseling capabilities are an extraordinary fusion of technical skill, sound knowledge and, above all, a truly caring disposition. She is a great listener: patient, empathetic, warm, yet analytical. I found her to be a very sincere, helpful person, for whom counseling and helping others is a true and natural calling."
– 26 year old Singaporean male
5. Results "Coaching" and "Mentoring"
We designed Fast Fix Marriage Formula to be a best-in-class solution for growing your relationship, but also an affordable way to get marriage coaching. We're deep believers in investing in the right teachers at the right time, but we also understand that there are times — especially when you're facing up to a disconnected relationship — when a $10,000-a-month coach might be brilliant, but a bit out of reach.
Fast Fix Marriage Formula is meant to help fill that gap at an affordable price. Each program includes the exact advice we would give someone in a one-on-one coaching situation, but it's available to you on-demand. Need to explore the power in you? Change your mood? Romance Your Soulmate? Change Your Man? All class resources are there when you need them.
6. Group Support
Finally — and maybe most importantly — one of the facets of our Fast Fix Marriage Formula community we are most proud of is the development of a robust and active community of members. We make sure we are engaged and responsive representatives in the group to answer questions, but we will be so proud when community steps up to support one another.
In addition, our Fast Fix Marriage Formula Facebook Group is always just a click away when there's a question or conundrum. We love that our members rely on one another — like a giant mastermind group — for answers, inspiration, and support, 24/7.
Creating a space specifically for relationship seekers – those wanting to create a better marriage – has always been one of our passions and life goals, and we love seeing it come to fruition in this format every day in the private Facebook group and on our regular weekly live Zoom calls.
Sometimes we feel like we are just the stage directors for this production we're all on; we set the schedule and sometimes lead the conversation, but more often than not, we want Fast Fix Marriage Formula members to step up and lead the show, and really help one another achieve. We want a community with incredible energy in order to create something that we are deeply proud to be a part of.
Click the 'Marriagology' image below to learn why getting a glimpse behind the curtain in the Fast Fix Marriage Formula can be so powerful and rewarding!!