APPOINTMENTS: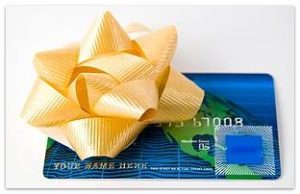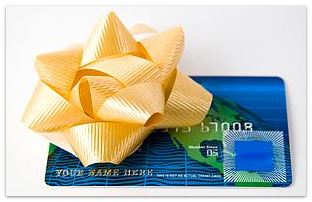 Face-To-Face Marriage Counselling is by appointment only in my rooms at Labrador, Gold Coast, Queensland.  Home visits are chargeable at an additional AUD $120 per visit for time and transport. Telephone and Web Conference (Skype) counselling is also available.
All counselling is conducted under my business organisation, Gosling International ABN: 28-219-744-700. All new clients of Gosling International are required to complete registration forms at their first appointment. We will open a free account for you and provide you an invoice/tax receipt.
MARRIAGE COUNSELLING FEES:
All fees are in Australian Dollars. To pay Counselling Charges and start your program TODAY, please select your Initial Session, Plan A, Plan B, or Fast Fix Marriage Formula options below and choose one of these two payment methods:.
Bank Transfer to Bank of Queensland (BOQ), Ashmore City Shopping Centre, 206 Currumburra Road, Ashmore, Queensland, 4214 Australia. BOQ SwiftCode: QBANAU4B. Account Name: Gosling International. Branch Code: 124-001, Account No. 22505610.
Pay by Paypal (Credit Card): Use the 'Buy Now' links below to confirm your purchase. (The links will open in a new window.)  Please use your last name as the reference in Paypal. After submitting your order, you will be redirected to the PayPal website where you can make your payment. Alternatively, you may pay directly by credit card. Your credit card data will be transferred securely with TLS encryption.
Once your payment has been successfully completed and confirmed by Bank Transfer or PayPal, I will email you to set up an appointment time.
Counselling Initial Session (Up to 2-Hours) : AUD $ 497
………………………………
Counselling Plan A : 6 Hours @ $300 Hour= AUD $ 1,800.00
………………………………
Counselling Plan B : 10 Hours @ $240 Hour = AUD $ 2,400.00
………………………………
Fast Fix Marriage Formula Membership Site:
8-Weeks Fast Fix Marriage Formula online course with Karen's extensive videos, Fact Sheet PDFs, case studies and interviews
3 x 2-Hours Face-to-face or Zoom personal marriage coaching
12-Months weekly 1–Hour Zoom Group Coaching every Wednesday night at 8:30 PM AEST
Fast Fix Marriage Formula Facebook Group to ask your questions and review additional resources
12-Months online access to members.marriagology.com
4 Bonus Modules – To add to your learning.
MEMBERSHIP LEVELS:
$947 — Membership Site + Facebook Group
$1,497 — Membership Site + Fast Track + 12-Months 1-Hour Zoom Weekly Group Meetings + Facebook Group
$2,997 — Membership Site + Fast Track + 12-Months 1-Hour Zoom Weekly Group Meetings + 3 x 2-Hour Coaching Sessions with Karen Gosling + Facebook Group

………………………………
EXAMPLE CONSULTATION SESSIONS
Your initial counselling session is charged at AUD$497.  Home and hospital visits are charged at an additional $120 per visit.
Alternatively, Prepaid Counselling Plan A is available at AUD$1,800 (ie, 6 Hours @ $300 per hour).
Typically, we find that clients with ongoing issues will require 10-hours of consultations and will buy:
Prepaid Counselling Plan B for $2,400 (ie, 10Hrs at $240 per hour prorata or $200.00 for a 50 minute session)
An average consultation is between 60 – 90 minutes. Some clients see us for longer periods. Discuss your preference with me.
PLAN FEE EXAMPLE : 1Hr 15Mins Consultation
$375.00 – Paying with your prepaid Counselling Plan A (1Hr 15Mins @ $300 per hour) will be deducted from your prepaid plan amount of $1,800.
$300.00 – Paying with your prepaid Counselling Plan B (1Hr 15Mins @ $240 per hour) will be deducted from your prepaid plan amount of $2,400
PLEASE NOTE:
All fees are prepaid by Bank Transfer or online through our eCommerce provider, PayPal (VISA and MasterCard) – See details above. PLEASE NOTE: Marriage Counselling will only commence after payment of fees.
Gosling International DOES NOT offer time payment facilities. Please DO NOT ask for time payment, as a negative response may offend.
When you click on your billing preference above you will be asked to confirm your order.
New clients will need to complete and/or email their registration details.
Charges to your credit card will be in AUD$.
Gosling International's online payment service provider, PayPal, will provide you with an electronic receipt for your payment via email.
Gosling International will post you an invoice/receipt on completion of the service.
Refunds will only be made if written notice is received and paid by bank transfer or by cheque in AUD (Bank draft in USD for overseas clients less bank charges) sent to your last advised postal address. Conditions apply.
Gosling International's Marriage Counselling Fees listed are subject to change at any time and do not commit Gosling International to charging the fees indicated.  Fees will next be revised on January 1, 2021.