"Crisis In Your Life? Need Counsellor Gold Coast? Karen Gosling WILL Help You
Make Your Relationship Work!"

Thousands Of People Around The World Whom I've Helped Can't Be Wrong! Counsellor Gold Coast Can Help You Feel Less Stressed, More Confident And In Control Of Your Life…
Hi, my name is Karen Gosling. I am a fully qualified Counsellor and Mental Health Social Worker with more than 30 years experience in Australia and South East Asia, where I have provided counselling to more than 5,500 of men and women from 83 nationalities. I have been practising as Counselling Gold Coast since November, 1996.
I specialise in relationship, marriage, couples, trauma, Adult ADD and personal counselling helping men and women deal with anxiety, anger, self-esteem/self-confidence, communication problems, separation and divorce, panic disorders and depression.
My purpose is to touch people's lives when they're needing some emotional support and compassion, to love my family and urge them to also serve others.
You're only moments away from FINALLY having ALL the answers you need to feel less stressed and communicate better… Faster Than You've Ever Thought Possible…
Here's a sneak preview of what you'll discover…
| | |
| --- | --- |
| | Clarity about the negative emotions you feel (possibly affecting your behavior) and an understanding of why you feel what you feel |
| | The secrets to being in control of your emotions to instantly restore peace and calm in your life and relationships |
| | How to FINALLY put an end to low self-esteem, being fearful or even being angry or anxious |
| | How to reconnect with your partner, feel more loved, and end emotional pain |
| | How your negative emotions affect your physical health |
| | How to alter distorted thinking and make decisions to affect the way you feel |
| | That talking things through usually provides clarity about what you want to do with your issue |
| | And loads more information to help you feel less stressed and in control of your life |
| | Trauma, or Adult ADD Gold Coast Counselling can be conducted successfully either face-to-face in my counselling rooms on the Gold Coast, Queensland, by telephone, or let's connect online using Skype! |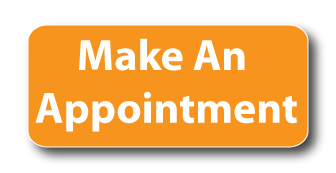 Order my books…
Surviving Life Dramas. How To Stop Whining And Start Living!
IS AVAILABLE ONLINE:

 

How To Handle Difficult Behavior – And It May Be Your Own!
IS AVAILABLE ONLINE:

EmotionMatters. How To Reduce Your Stress And Achieve Wellness.
IS AVAILABLE ONLINE: