How do you feel when you receive a gift?
My Mother-in-Law was a 'Gifts' person. She loved to give gifts, cards and money. And she felt loved in return when she received a gift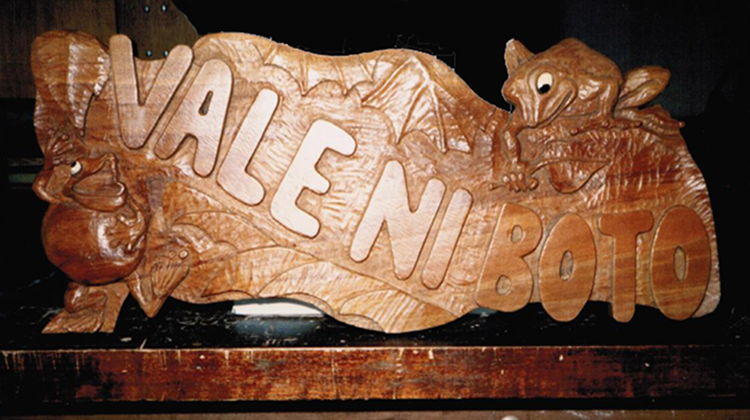 My Mother-in-Law collected frogs. The Frog House (known as "Vale Ni Boto" – in Fijian, where she had grown up and lived most of her life) is where she became famous for her frogs, and a family friend who is skilled at wood carving crafted her a sign that she hung with pride above her frog collection in her home. She loved that sign.
When I first met her in 1976, I was astonished to see her collection – even then, she had over 300. Not real, of course – just an array of frogs beyond anything you could imagine. Ornaments of frogs in all shapes and sizes and made from many different materials, a frog welcome mat, salt and pepper shakers, tea towels, toilet roll holder, soap holder, picture frames, frog dishes, cards, balloons, frog tablecloth, clothes, wall hangings, soft toys, even a frog mirror so that when you looked into the mirror you saw – A FROG! This truly was the frog house!
My favourite was her frog phone – when it rang, it croaked! Or perhaps it was the frog mug, with a ceramic frog INSIDE the mug that appeared and stared at you as you drank your coffee!
In fact, she loved all her frogs and knew where each one had come from, and who had given her each frog as a gift. After all, everyone was on the hunt for the most unusual frog to give her, every birthday, Mother's Day and Christmas, to add to her collection.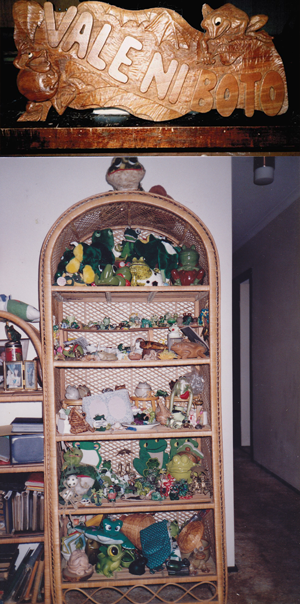 You see, my Mother-in-Law was a Gifts person. She loved to give gifts, cards and money. She was incredibly generous. And she felt loved in return when she received a gift. That is why each frog held such importance for her. It was a symbol of the love she felt from the person who gifted her that frog.
When I met her, I didn't realise the significance of all her frogs and why each one was so precious. I saw them as collector's items. She saw them as tokens of love and affection.
When we lived in Singapore for 12 years, she would regularly send photos and cards to Mike, me and the children, sometimes the cards contained notes of Australian money. I would shake my head at the risk of her sending money in the post, especially to an overseas country, money that could not be used until back in Australia anyway. I did not realize at the time that she was in fact sending us her LOVE in the post from the frog house, because that's what Gifts people do. They show their love by giving or sending gifts.
But not all people feel loved when they receive a gift. 
For example, I am not a Gifts person. I appreciated the cards and photos, but receiving them did not leave me feeling loved especially. When I remembered, I would ring her and thank her, not realising that my words of thanks did not leave HER feeling loved. Because her love language is RECEIVING GIFTS.
Once I learned about Love Languages, I did things differently. To show someone you love them, you must speak to them in THEIR love language, not yours, otherwise what you are trying to tell them falls on deaf ears!
She and I had been miscommunicating for many years. But finally I let her know how much I did care. I encouraged the children to take photos and send them to her, perhaps inside a nice card which expressed affection. I made sure I gave her a small gift on special occasions, not necessarily even an expensive one.
It is in the giving of a gift that she feels loved and cherished, and the gifted item has great significance for that reason.
My Mother-in-Law died on the Gold Coast, Queensland in August, 2015 at age 95. The wooden 'Vale Ni Boto' sign is now treasured by her family. Not surprisingly, she gave most of her frogs in the frog house away to her children and grandchildren, when she moved out of the family home.
Is your "love language" receiving gifts? Do you feel loved and respected when someone gives you a gift? Does it meet your primary need for love? And did you know that the way you receive love is the way you give love? So if you're a 'gifts' person it's highly likely that you will give gifts to others, as this fills your need for love. I'd love you to share with me and others about your experience of "receiving gifts" in the comments section below.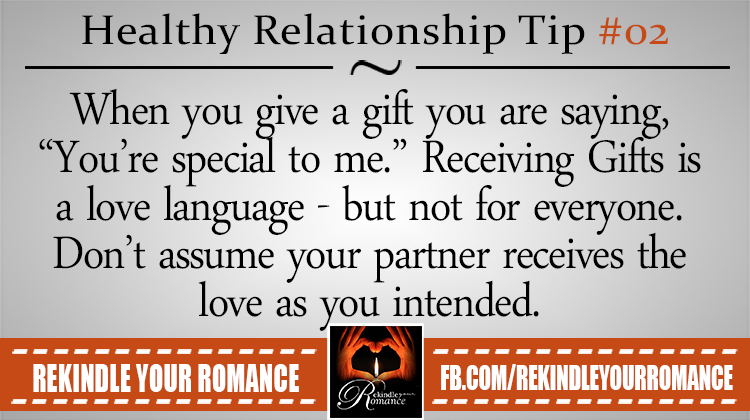 Knowing how your own and your partner's "Love Language" is a key to rebuilding your relationship.
When you're trying to fix your relationship but have no idea how your partner likes to receive love, you will always end up not meeting his or her need for love. It's time to get some professional help.
You can change this today.
I can help you to:
Speak your partner's love language – know how to meet their need for love so well that you will soon start to reap the benefits as your own needs for love start being met..
Learn to recognise your partner's love language without even asking them.
Understand what it really means to give in order to receive – learn the secrets of love.
—— A GREAT MARRIAGE STARTS WITH YOU ——