To "give someone the cold shoulder" is to ignore someone deliberately
Yet giving your partner the cold shoulder can end up making you feel decidedly sorry for yourself - we feel guilty and suffer from losing one of our social connections when we ostracise a person
Are you someone who regularly gives your partner "the cold shoulder"?
The information about the avoidant emotional style I've written about in other blog posts is starting to interest you, right?
Probably because it resonates, and you easily understand what I have been explaining.
Yes, this is one of the most common issues in a disconnected marriage.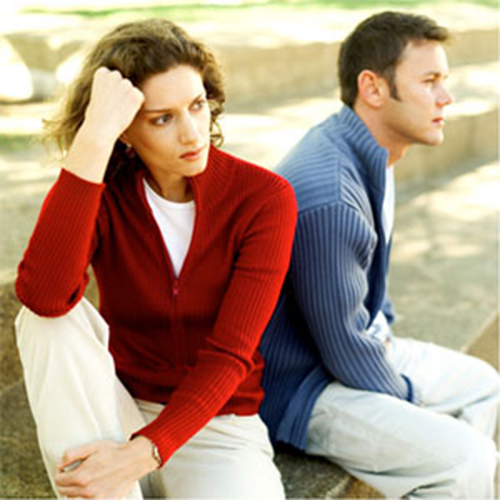 Each one has a different emotional style. And it is not gender specific. Both males and females can be reactive (quick to anger) or avoidant (the cold shoulder).
Let's talk about the cold shoulder or flight response within a relationship.
The psychological equivalent of the flight response is to ignore your partner, or to shut down. 
If this is you how is your romance working out for you?
When does "the cold shoulder" happen?
Typically, the cold shoulder happens when the avoidant person feels misrepresented or misunderstood by their reactive partner, or bewildered by the irritation that has been displayed.
They feel as though their inherent goodness has been attacked!
When avoidant people shut down, they hope to get their needs met.
Dr David Simon explains in the video below that 'Avoidants' want to feel comfortable.
I usually explain that they actually are wanting to feel SAFE…
…to minimize any further conflict in order to restore harmony, a place where there is comfort, and no fear.
If your partner has an avoidant emotional style, knowing how to deal with the cold shoulder is one of the most important steps in rebuilding your relationship.
When you're trying to fix your relationship but you don't recognise your partner's avoidant emotional style, you will always end up fighting. It's time to get some professional help.
You can change this today.
I can help you to:
Grow your emotional skills – emotional skills help you achieve a high level of peace and calm within oneself preparing you to love your partner according to their needs.
Know your emotional style – your emotional style effects how you react in emotional situations.
Understand your emotional brain – learn how your brain is tuned to one dominant emotional style.
—— A GREAT MARRIAGE STARTS WITH YOU ——