Avoid These Common Mistakes And Optimize Your Health Without Drugs
Top 6 Health Tips for a Better You - Dr. Mercola
Of paramount importance in optimizing your health without drugs is taking control of your health so you can stay well naturally, without the use of drugs or even frequent conventional medical care. If you adhere to a healthy lifestyle, you most likely will never need medications in the first place.
This includes (NOTE: No. 3 – Stress Reduction):
Proper Food Choices
For a comprehensive guide on which foods to eat and which to avoid, see my nutrition plan. Generally speaking, you should be looking to focus your diet on whole, unprocessed foods (vegetables, meats, raw dairy, nuts, and so forth) that come from healthy, sustainable, local sources, such as a small organic farm not far from your home.For the best nutrition and health benefits, you will want to eat a good portion of your food raw, and make sure you're sourcing your meats and animal products from organically-raised, grass-fed or pastured animals.Nearly as important as knowing which foods to eat more of is knowing which foods to avoid, and topping the list is fructose. Sugar, and fructose in particular, acts as a toxin in and of itself, and as such drive multiple disease processes in your body, not the least of which is insulin resistance, a major cause of accelerated aging.
Comprehensive Exercise Program, including High-Intensity Exercise like Peak Fitness
Even if you're eating the healthiest diet in the world, you still need to exercise to reach the highest levels of health, and you need to be exercising effectively, which means including not only core-strengthening exercises, strength training, and stretching but also high-intensity activities into your rotation. High-intensity interval-type training boosts human growth hormone (HGH) production, which is essential for optimal health, strength and vigor.
Stress Reduction and Positive Thinking
You cannot be optimally healthy if you avoid addressing the emotional component of your health and longevity, as your emotional state plays a role in nearly every physical disease — from heart disease and depression, to arthritis and cancer. Effective coping mechanisms are a major longevity-promoting factor in part because stress has a direct impact on inflammation, which in turn underlies many of the chronic diseases that kill people prematurely every day. Energy psychology tools such as the Emotional Freedom Technique, meditation, prayer, social support and exercise are all viable options that can help you maintain emotional and mental equilibrium.
Proper Sun Exposure to Optimize Vitamin D
We have long known that it is best to get your vitamin D from sun exposure, and if at all possible, I strongly urge you to make sure you're getting out in the sun on a daily basis. There is preliminary evidence suggesting that oral vitamin D may not provide the identical benefits, although it's still better than none at all.
Take High Quality Animal-Based Omega-3 Fats
Animal-based omega-3 found in krill oil helps fight and prevent heart disease, cancer, depression, Alzheimer's, arthritis, diabetes, hyperactivity and many other diseases.
Avoid as Many Chemicals, Toxins, and Pollutants as Possible
This includes tossing out your toxic household cleaners, soaps, personal hygiene products, air fresheners, bug sprays, lawn pesticides, and insecticides, just to name a few, and replacing them with non-toxic alternatives.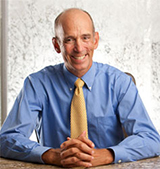 ABOUT THE AUTHOR:
This article was brought to you by Dr. Mercola. Founder of the world's #1 natural health site, he gives you the low-down on cholesterol. Discover why you actually need Cholesterol in this FREE report.
Knowing how to optimize your health without drugs is one of the most important steps in rebuilding your relationship.
When you're trying to fix your relationship but your emotions are out of control, you will always end up fighting. It's time to get some professional help.
You can change this today.
I can help you to:
Grow your emotional skills – emotional skills are far more important than any functional skill in achieving a high level of peace and calm within oneself.
Know your emotional style – your emotional style effects how you react in emotional situations.
Understand your emotional brain – learn how your brain effects your personal emotions.
—— A GREAT MARRIAGE STARTS WITH YOU ——