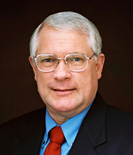 Meet my Husband, Dr. Mike Gosling, executive coach, author, emotional intelligence coach, and co-founder of RelationshipsMe.com. He looks after the business and marketing side of our counselling and coaching practice and manages this website. If you prefer to see a male counsellor, Mike is also a cognitive-behavioural counsellor and would feel privileged to assist you.
Mike has prepared this profile:
I am intrigued with all things coaching. I have a strong background in training and teaching and yet my days in the classroom left me hungry for more. I am a life-long learner in the field of human performance and coaching. I help people grow. 
Behavioral coaching provides me an opportunity to share my knowledge and supports my natural desire to learn and grow within this exciting field of study while I support you. I empower you to let go of negativity, reduce your stress, and achieve personal and professional success through effective emotional leadership.
I was born and raised in the beautiful multicultural Fiji Islands, emigrating to Australia at age 23. I am a Fijian, Australian and British citizen. In Australia I have worked as a professional accountant, corporate executive, university academic, and small business proprietor. I hold a BA (Acc), BTh, Grad. Cert. in Management, MBA, and Ph.D. in emotional intelligence. I am a successful author and the co-founder of the popular online marriage development community at Marriagology.com
For 12 years until February 2009, my wife, Karen Gosling, and I conducted a privately owned successful coaching and counselling clinic in Singapore, South East Asia. We are now based on the Gold Coast, Queensland, Australia, from where I teach people to develop sound emotional leadership habits for ongoing success and influence in their family and work relationships. Through these life experiences I have a sound understanding of needs of people from different nationalities, cultures and religions.
In my work as an Executive Coach to personal leaders, top CEOs and senior level executive in corporations worldwide, I feel privileged and honoured to work with committed people to help them succeed in positive, measurable, long-term behavioral change and the progressive realization of their goals. I feel fulfilled in this role as it allows me to utilise all my teaching, business, counselling, coaching and emotional skills as I witness them achieve their desired level of success.
I have spent a lifetime searching for the keys to being emotionally happy and a successful entrepreneur and businessman. Today, after more than 45 years living in Australia, I'm happy to say that I get to live a truly contented life on the Gold Coast, Queensland, Australia with fabulous relationships, work I am passionate about, and the confidence that I can achieve anything.
I love living on the Gold Coast and the proximity to my extended family and friends. I love being near the ocean and endless sandy beaches to walk along, the forested hinterland tracks, the vibrant people, the abundant shopping and recreational facilities, and the weather – beautiful one day, exceptional the next!
I have written The Emotional Leader Program manual and workbook, and co-authored three books with Karen, my business partner, professional counselor, and mental health social worker.
As authors, international speakers, educators, trainers, and consultants, Karen and I have helped change the minds, change the lives of thousands of people from 83 nationalities globally over more than 35 years. We know the keys to help you reach a new level of self-understanding and greater effectiveness in your personal, family and professional life.
I look forward to meeting you and serving you as your Emotional Intelligence Coach.
Please contact Mike at: www.MikeGosling.com