Are Your Marriage Problems Mounting Up? Would You Like To Feel Back In Control?
Get help when your marriage is going through a bad patch. Explore unresolved hurt feelings and ineffective communication. Work out what each of you needs in order to feel loved and cherished.
Once you start marriage counselling with marriage counsellor Karen Gosling on the Gold Coast, you can learn to:
Explore the irritations that nag at your relationship

Learn how to improve how you communicate to each other

Find out how your partner receives love

Tell your story in a safe and secure environment

Have your feelings validated and acknowledged by your spouse

Learn to see things from another person's perspective

And much much more!
And here's the good news – You CAN succeed with marriage counselling even if you are a COMPLETE beginner!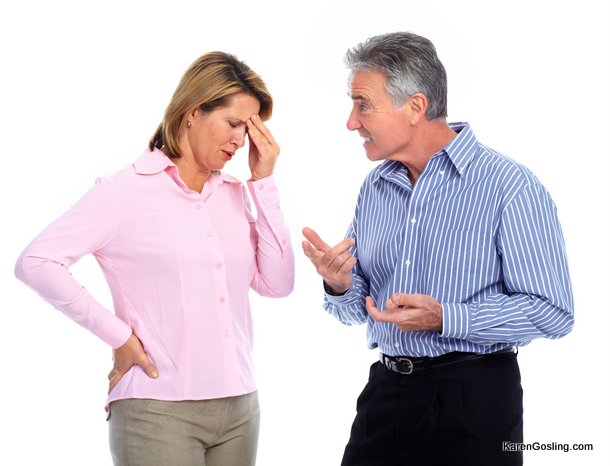 All you need is the know-how and guidance…
Or perhaps you've had thoughts going around in your head about what life would be like if you separated.
What would you do? Where would you live? What would people say? How would it impact your children?
How do you know when enough is enough? Should you stay or should you go?
Karen Gosling Counselling will help identify where you are at in your relationship. Can your issues still be resolved? Would a time apart actually help? If so, what are the "rules of engagement"?
Karen offers face-to-face, individual, and couple marriage counselling consultations by appointment and by Skype, Zoom meetings, telephone and email. Accordingly, all consultations are confidential.
Karen says, "Here are the benefits when you start marriage counselling":
| | |
| --- | --- |
| | You have an opportunity to ventilate feelings and perspectives and not be judged |
| | I give explanation to and normalise the feelings you are having |
| | You leave believing that you have just taken the first step to fixing your marriage |
| | Over several sessions you will learn effective communication techniques to manage negative emotions in your marriage |
| | You will experience the impact this changed behavior has on your self-esteem and on your relationship |
| | In most cases, your spouse will be inspired to come to counseling with you |
| | You will learn emotional knowledge, understand your emotional style, and develop your emotional intelligence to help you decrease your stress and feel a whole lot better |
|   |   |
Marriage counselling is available face-to-face in my counselling rooms in Labrador, Gold Coast or by telephone, Skype or online Zoom meetings.
Learn more about how to RE-Connect in your relationship using correct communication. Rekindle the romance you had when you started out together.
Click the link below and get started with your initial session with Karen.