You'll never have good self-esteem if you have negative thoughts about yourself. Learn to love yourself.
Self-esteem is merely feeling good about yourself, and when you do so, you develop confidence. Confidence then builds self-esteem -- each step feeds upon the other.
Louise L. Hay, best-selling author of You Can Heal Your Life, is known as one of the founders of the self-help movement, and has made it her life's work to help people heal physically and mentally.
Her key message is: If we are willing to do the mental work, almost anything can be healed."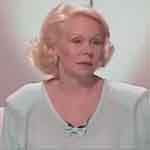 Louise believes that loving yourself is the most powerful thing you can do. Watch this video to hear her message of positivity and acceptance, and see if her affirmations help you to love yourself and banish fear, negativity and emotional stress. Listen to her powerful affirmation: "I love and approve of myself".
Do you truly love yourself? Are there times in which you are unable to accept yourself for who you are? What do you do in order to banish these negative thoughts which lead to emotional constipation? Want to be filled with courage and adore yourself? Never let other people's opinions about you affect your own opinion about yourself. Be with people who make you feel good.
Knowing how to raise your self-esteem is one of the most important steps in rebuilding your relationship.
When you're trying to fix your relationship but your emotions are out of control, you will always end up fighting. It's time to get some professional help.
You can change this today.
I can help you to:
Grow your emotional skills – emotional skills are far more important than any functional skill in achieving a high level of peace and calm within oneself.
Know your emotional style – your emotional style effects how you react in emotional situations.
Understand your emotional brain – learn how your brain effects your personal emotions.
—— A GREAT MARRIAGE STARTS WITH YOU ——