Testimonial From Peter Lloyd
"Karen has picked up fast that I'm a visually stimulated person who learns more easily when things are drawn or demonstrated."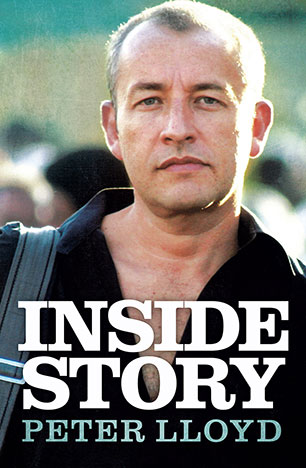 "So she's up at the whiteboard, pen in hand, like a teacher with one eager pupil. She's doing a presentation on memory – how we receive information in the brain, and how the brain sorts and stores memory…. I'm at ease in her company."
I feel immediately safe with her; that she's an Australian in Singapore practising psychology seems too good to be true. We've struck up the comfortable rapport that Australians so easily do in each other's company. The idiomatic vocabulary, the black in-jokes, the teasing, the irony and the mockery are second nature.
Sitting on the lounge watching Karen at the white board helped me understand my world. It was like grabbing a torch and heading down to the basement, to examine the foundations of the house. Everything upstairs makes perfect sense when you see what's holding up the building.  
– Peter Lloyd, ABC Journalist & Producer, Sydney, Australia
Knowing how to manage trauma is one of the most important steps in rebuilding your relationship.
When you're trying to fix your relationship but your emotions are out of control, you will always end up fighting. It's time to get some professional help.
You can change this today.
I can help you to:
Grow your emotional skills – emotional skills are far more important than any functional skill in achieving a high level of peace and calm within oneself.
Know your emotional style – your emotional style effects how you react in emotional situations.
Understand your emotional brain – learn how your brain effects your personal emotions.
—— A GREAT MARRIAGE STARTS WITH YOU ——