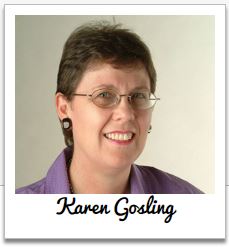 Critical Incident – I lead Gosling International's Trauma Consultancy based in Labrador, Gold Coast, Queensland, including trauma and post-trauma counseling and debriefing sessions for organisations experiencing a workplace accident or critical incident.
A critical incident is any event that results in a person or a group of people experiencing trauma; severe emotional distress. To organise trauma counseling for your event or a speaking engagement on trauma and how it affects the life of your employees and their families, call Karen on 617 413 750 699 or email us.
Consequences of a critical incident:
A person is likely to experience a range of stress reactions including physical (nausea, headaches), cognitive (confusion, inability to make decisions), and behavioural (anxiety, guilt, crying). These may last for days, weeks, sometimes months and are likely to affect a person's functioning at work and at home.
Gosling International's Trauma Consultancy provides businesses, hotels, schools, and other organisations with:
Staff seminars – On the normal physical, cognitive, and behavioural reactions to a traumatic event, and ways that these can be managed.

Group debriefing – After a critical incident event, the provision of a group debriefing program for affected employees. Recommended groups of 10 – 12 people.

On-site crisis intervention/trauma counseling – To individuals and small groups affected by a critical incident.

Follow-up personal/post-trauma counseling – For employees and their families to assist them in managing post-traumatic stress.
Benefits of a critical incident response program:
1 To the organisation:
A response program enables organisations to provide to relevant employees the emotional support needed for them to recover from the distressing incident. This will result in decreased absenteeism, employees regaining emotional health, including their ability to support others.
2 To the organisation's personnel:
Employees will experience less emotional distress resulting from the critical incident due to the opportunity to discuss and debrief their emotional reactions. They will be reassured that physical, cognitive, and behavioural signs that they may be experiencing are a normal response to a stress situation. Employees will feel able to function more normally at work, at home, and in social and recreational activities.