Are you getting what you want from your partner? Or are you living in a rut and want change?
Afraid of living like Housemates for the rest of your marriage?
Are your needs for love being met by your spouse? Are you ready to stop feeling lonely in your marriage? Is your relationship full of blaming and complaining? If it is, what happens when you blame your partner all the time when things go wrong – nothing!
That's right. And then when your expectations are not met and nothing happens, you begin to distance yourself from the one you love because there is no effective communication, no passion, only arguments and hurt feelings.
Why not join my 60-minutes at my live webinar where we can have a conversation about how to kick-start your relationship so that you can feel like a wife or a husband once again and not just a HOUSEMATE.
JOIN MY CONVERSATIONS WITH KAREN LIVE WEBINAR: INTIMATE RELATIONSHIP SKILLS
In my 60-minute webinar you'll discover ways to get what you want from your partner in your relationship.
You will learn:
Communication differences between men and women and how to jump over the communication barriers.

Emotional style – When the going gets tough do you want to fight or flee and how to turn that around.

How to stay engaged in the relationship – tips to keep your relationship alive even when it feels dull.

How to stay happy in life without changing your partner – the grass is not always greener on the other side!
When women talk about feelings men hear it as complaining. When men offer suggestions, women get irritated as they don't realize that he is trying to help her. As a result, one partner may simply shut down to prevent further conflict, believing that keeping quiet will help to calm things down. Anyone who needs discussion and immediate resolution of an issue will tell you this method does not work.
If you're in a committed relationship that's just ordinary and you'd like it to be a bit more alive and extraordinary then you won't want to miss this webinar.
When you love the relationship you have, you have everything you need!
So what do you really want out of your relationship?
Come along and learn how to stop feeling unloved in your relationship and how to get what you want and build the relationship of your dreams.
Here is just a small fraction of what I will be sharing during this exciting and fun-packed 60-minute webinar…
• Learn why relationships fail over time (and what you can do to change yours so it doesn't happen to you)
• Discover your emotional style – the way you process painful emotions and how it impacts on others
• Learn to speak your partner's Love Languages (and how to meet your need for love!)
• Realize the destructive power of the blame-game that comes from unmet expectations
• Get a free copy of my ebook: Surviving Life Dramas
By the way, each attendee will get a complimentary copy of my definitive ebook, "Surviving Life Dramas. How To Stop Whining And Start Living!"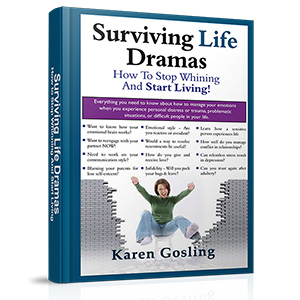 Register Today for Karen's Webinar
INTIMATE RELATIONSHIP SKILLS

Investment:
FREE!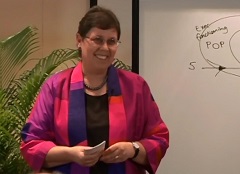 Live Webinar By Karen Gosling
Please register for my free 60-minute webinar by clicking the "REGISTRATION" button below. Then complete your registration details on the next page. – Karen