Do you live with the person you were once in love with and wonder where that incredible feeling — the "I will love you forever" feeling — has gone?
Discover the Five Simple Steps to Incredibly Enhance the Love, Attraction and Chemistry Between You and Your Soulmate Fast…!
Romance Your Soulmate is all about romancing the person you love and finding greater connection, joy and fulfillment in your current relationship.
Romance is the precursor of seduction! Learn the lessons of seduction, the differences between men and women – how they communicate, how they like to be loved, how they like to MAKE love!
Discover the easy way to resolve resentments through better communication. 
The AIM is to get back to Soulmate status in your relationship
My purpose is to prepare you to start to examine where you are at with your partner, and learn the "rules" of making and maintaining a great relationship. Without knowledge of how intimate relationships work, you will not know what to do to begin to make yours better. So it's a bit like "starting over"!
I get heaps of emails each day from women asking how they can be more reengaged and connected with their partner and enjoy a richer relationship. That's why I've put together this program… to help you Romance Your Soulmate!
JOIN MY CONVERSATIONS WITH KAREN LIVE SEMINAR ROMANCE YOUR SOULMATE
Attend this seminar and discover the five basic steps to romance your soulmate. Lets talk about:
Flirting – is stimulating and alerts you to the fact that someone is interested in you!
Back To Our Place – Remember the thrill and the anticipation of it being just the two of you.
Courting – is about "wooing" your disconnected partner back into a committed relationship with you.
Romance – is definitely about creating – or resurrecting – intimacy, at all levels.
Commitment – is a choice to reengage your partner. You may not realize it, but every action is a choice!

Are you feeling a little overwhelmed or need a bit more help? I really would like to help you.
Once you choose to take action for your relationship it means you value it and want to feel more connected and more fulfilled with your partner. You want to feel again the closeness and the romance you once felt so effortlessly – and you have decided you want him or her to be your Soulmate, not just for now, but for the long term.
When you love the relationship you have you have everything you need!
So do you really want to romance your soulmate?
Come along and share your intentions, goals and desires for your relationship with Karen and learn how to get what you want and build the relationship of your dreams.
Here is just a small fraction of what Karen will be sharing during this exciting and fun-packed 1/2-day event…
ARM you with comprehensive knowledge of the fundamentals of a great relationship
EXPOSE how you can correct any weaknesses in your approach to romance
TEACH you what you can do to win over your partner
GET a free copy of my book: Surviving Life Dramas
By the way, each attendee will get a complimentary signed copy of my definitive book, "Surviving Life Dramas. How To Stop Whining And Start Living!"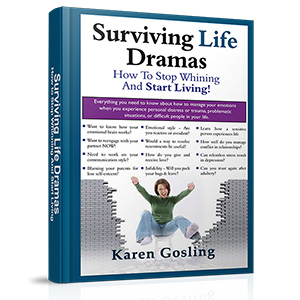 Register Today for Karen's Seminar
ROMANCE YOUR SOULMATE
Get a firm grasp of proven strategies that can renew and revitalize your relationship while getting your money's worth in new ideas and techniques!

Investment:
AUD $27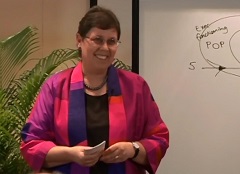 Delivered via
Live Seminar
Please make your payment by clicking the PayPal "Buy Now" button below. Then complete your registration on the next page. On receipt of your 
registration I will email you additional details on the seminar and two Fact Sheets 
– Karen
REGISTRATION: Click the "BUY NOW" button below to pay and register for my exclusive Half-Day Seminar Romance Your Soulmate on March 17, 2018 at the Southport Community Centre, 6 Lawson Street, Southport. And, like I said before, each seminar attendee will get a complimentary copy of my book Surviving Life Dramas (280 pages). Don't miss out – seats are limited. Put this date in your diary and I look forward to seeing you soon – Karen 🙂
PLEASE NOTE: When you click the "BUY NOW" button below, you will be taken to PayPal's secure server where you can pay with your PayPal account OR your Bank Debit OR Credit Card. You will then be redirected to the seminar REGISTRATION PAGE which you must complete to receive confirmation of your booking and access to my FACT SHEETS and bonus videos.