We women think about our man, "If you really cared about me, you'd stop driving me crazy with all your irritating habits.
My husband is the love of my life but there are things that he does on a daily basis -- like refusing to listen and respond -- that drive me completely bat-shit crazy. Will he ever change so I get the intimacy and connection I crave?
"My husband drives me crazy" – Is this what you're thinking? What about: "He never talks to me about his feelings" or "He never answers me so I know he's listening". If this is you, it's a sure sign you are having problems with your man.
Are you unsure how to deal with his irritating behaviors? Do you feel unloved, unheard, and underappreciated, if not criticized and controlled. Has intimacy become a distant memory?
Have you figured out how to negotiate and live with your partner's irritants in a way that doesn't alienate him and keeps the two of you connected?
Are you set up so he ends up getting everything he wants, and you end up getting everything YOU want? Isn't that the outcome you're after?
But it's not really about changing him – or is it? Maybe you have to change some of the things you do and have him like them? It's about having the best relationship possible isn't it? (And not just co-existing as housemates.)
Be prepared to go on a mission to discover the truth…
You may well find exactly what keeps your man attracted to you:
– Like the power of your femininity (It's what attracted him to you in the first place), or
– It's what you loved when he first expressed the depth of feeling he has for you, or
– The power of his masculinity – (It's his thinking, compassion, and resilience working together that attracted you to him), or
– What is it that men are seeking when they think they're seeking sex (and don't realize it themselves)?
JOIN MY CONVERSATIONS WITH KAREN SEMINAR - MY HUSBAND DRIVES ME CRAZY
Attend this seminar and discover how you can finally figure out EVERYTHING you need to know about your man to attract him back into your relationship, reconnect, and have a great life. Lets talk about:
Discover how to get him to listen to you – and respond!

Expand your knowledge on how men really are different to women

Become a partner who understands his passion for sport!

Get him to commit, even though he said he wouldn't

Enhance your sex life with just a few bits of inside information



If your husband drives you crazy, come and join me in conversation and find out how you can change him and have him like it!
When you love the relationship you have you have everything you need!
So do you really want to change your man and stop him driving you crazy?
Let me share with you my 17 proven tools to change your man and have him like it in my half-day Conversations With Karen live seminar! 
Here is just a small fraction of what Karen will be sharing during this exciting and fun-packed 1/2-day event…
ARM you with comprehensive knowledge of the fundamentals of a great relationship
EXPOSE how you can correct any weaknesses in stopping your man driving you crazy with irritating habits
TEACH you what you can do to change your man!
GET a free copy of my book: Surviving Life Dramas
By the way, each attendee will get a complimentary signed copy of my definitive book, "Surviving Life Dramas. How To Stop Whining And Start Living!"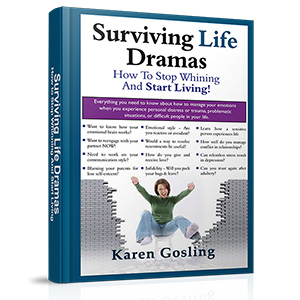 Register Today for Karen's Seminar
MY HUSBAND DRIVES ME CRAZY
Get a firm grasp of proven strategies that can renew and revitalize your relationships while getting your money's worth in new ideas and techniques!

Investment:
AUD $27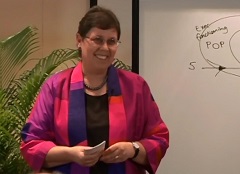 Delivered via
Live Seminar
Please make your payment by clicking the PayPal "Buy Now" button below. Then complete your registration on the next page. On receipt of your 
registration I will email you additional details on the seminar and two Fact Sheets 
– Karen
REGISTRATION: Click the "BUY NOW" button below to pay and register for my exclusive Half-Day Seminar "MY HUSBAND DRIVES ME CRAZY" on September 22, 2018 at the Southport Community Centre, 6 Lawson Street, Southport. And, like I said before, each seminar attendee will get a complimentary copy of my book Surviving Life Dramas (280 pages). Don't miss out – seats are limited. Put this date in your diary and I look forward to seeing you soon – Karen 🙂
PLEASE NOTE: When you click the "BUY NOW" button below, you will be taken to PayPal's secure server where you can pay with your PayPal account OR your Bank Debit OR Credit Card. You will then be redirected to the seminar REGISTRATION PAGE which you must complete to receive confirmation of your booking and access to my FACT SHEETS and bonus videos.