Are You Recovering From Betrayal — Are You Trying To Rebuild Trust In A Relationship?
Discover what to do when you've been betrayed AND choose to "get past" the intense hurt feelings that betrayal brings FAST…!
Beyond Betrayal is about getting past the feelings of intense hurt that a person feels when betrayed by an intimate partner, family member, or friend.
Recovering from betrayal does not happen overnight. It takes time and effort to deal with the intense hurt feelings.
After being betrayed, most of us want two things, usually at the same time. We want to wound the person who hurt us—as deeply and as excruciatingly—as we've been wounded.
At the same time we want to be beyond the situation and be back in relationship with the person. But there's work to be done before you can trust the person who betrayed you again (especially if that person never apologizes).
Wounding words tend to boomerang and make you feel as terrible as the person you wanted to hurt, so that is not a good strategy. Learn things to do when you've been betrayed.

My purpose in this seminar is to have you understand your intense hurt and help you prepare a way forward. This includes examining where you are at with your partner or friend and learning the "rules" of regaining trust and recovering from betrayal.
Without knowledge of how to do this, you will not know what to do to begin to heal and the pain and bitterness will simply continue. So you have to choose to "start over"!
In my practice I've dealt with people experiencing many types of betrayals, not just infidelity. These include one partner having secret bank accounts, a long-term gambling problem, and a child from a former relationship that was never disclosed. The hurt feelings are the same. That's why I've put together this program… to help you get Beyond Betrayal!
JOIN MY CONVERSATIONS WITH KAREN LIVE SEMINAR BEYOND BETRAYAL
Attend this seminar and discover the steps involved in recovering from betrayal. Learn how to:
Identify and label your emotions after an experience of betrayal

Restore calm within through real relaxation strategies

Learn the strategies of how to rebuild trust after the event

Resolve resentments by learning more effective communication

Get help with the question, "Do I go or do I stay?"
If you need some help to get beyond betrayal or just want to understand what's going on, come and join me in conversation.
When you love the relationship you have you have everything you need!
So do you

really

want to do the work to recover from betrayal?
Come along and share your intentions, goals and desires for your relationships with Karen and learn how to get what you want and need from them.
Here is just a small fraction of what Karen will be sharing during this exciting and fun-packed 1/2-day event…
ARM you with comprehensive knowledge of the fundamentals of a great relationship
EXPOSE how you can correct any weaknesses in your approach to recovering from betrayal
TEACH you what you can do to get over your hurts
GET a free copy of my book: Surviving Life Dramas
By the way, each attendee will get a complimentary signed copy of my definitive book, "Surviving Life Dramas. How To Stop Whining And Start Living!"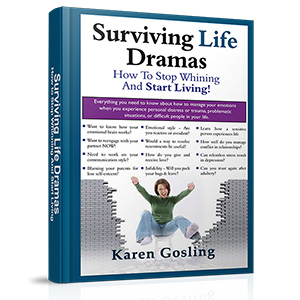 Register Today for Karen's Seminar:
BEYOND BETRAYAL
Get a firm grasp of proven strategies that can renew and revitalize your relationships while getting your money's worth in new ideas and techniques!

Investment:
AUD $27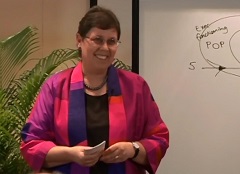 Delivered via
Live Seminar

Please make your payment by clicking the PayPal "Buy Now" button below. Then complete your registration on the next page. On receipt of your 
registration I will email you additional details on the seminar and two Fact Sheets 
– Karen
REGISTRATION: Click the "BUY NOW" button below to pay and register for my exclusive Half-Day Seminar Beyond Betrayal on June 16, 2018 at the Southport Community Centre, 6 Lawson Street, Southport. And, like I said before, each seminar attendee will get a complimentary copy of my book Surviving Life Dramas (280 pages). Don't miss out – seats are limited. Put this date in your diary and I look forward to seeing you soon – Karen 🙂
PLEASE NOTE: When you click the "BUY NOW" button below, you will be taken to PayPal's secure server where you can pay with your PayPal account OR your Bank Debit OR Credit Card. You will then be redirected to the seminar REGISTRATION PAGE which you must complete to receive confirmation of your booking and access to my FACT SHEETS and bonus videos.