Is There Someone In Your Life Who Drives You To Distraction At Home or At Work?
Is He (or She) An "All Or Nothing" Person? Often late ... Rushing At The Last Minute?
Do you get exasperated, for example, when your partner says he'll do something but then doesn't follow through?

Is he always exhausted? Does he complain of being bored? Is he disorganized and a procrastinator?
Do you argue about him forgetting things, being irritable, being late? Do you often feel a low priority and accuse him of being selfish and self-absorbed?
Yet you love him – his sense of humor, his love of life. You know this is a good person even though his behavior often drives you mad. He can totally focus on something that interests him but pay you no attention at all.
Not all children with attention deficit disorder grow out of it. They become adults with ADD but learn to manage and mask it. They know they are different but are not sure why.

They seem to struggle with life, often feeling a fraud and frustrated with having to work with 150% effort to get things done.

This Adult ADD And Me seminar is a MUST for ADD people and their partners to attend. Come and learn to recognize the symptoms of Adult ADD and how it impacts on their lives and their relationships.
Without knowledge of ADD and a desire to work with it, you will continue to have cycles of irritation and annoyance with the ADD person and often feel exasperated by their fluctuating and inconsistent abilities. If you're an Adult ADD person, you'll be frustrated and disappointed about exactly the same thing!
In my practice I've dealt with many people with Adult ADD and their partners. One outstanding symptom of the ADD relationship is that the ADD person is lovable and extremely frustrating at the same time. Their home life or work life is often chaotic. The ADD person often feels he or she should be accomplishing more regardless of how much they've already achieved. That's why I've put together this program… to help Adults with ADD and the people who love them!
JOIN MY CONVERSATIONS WITH KAREN LIVE SEMINAR ADULT ADD AND ME
Attend this seminar and have the Adult ADD And Me puzzle explained. Discover how to deal with the impact of Adult ADD on your life. You will learn lots:
My husband drives me to distraction – is this normal?

Discover the traits of Adult ADD and differentiate between ADD and lazy

Realise that he loves you even though he doesn't consider you

Help to reduce the amount of chaos in your family and work life

Learn to cope with (and love!) an ADD spouse



If your life is chaotic and you know that you or your partner is different – come and join me in conversation and find out why in my Adult ADD And Me seminar
When you love the relationship you have you have everything you need!
So do you really want to do the work on identifying and understanding Adult ADD?
Come along and share your intentions, goals and desires for your relationships with Karen and learn how to get what you want and need from them.
Here is just a small fraction of what Karen will be sharing during this exciting and fun-packed 1/2-day event…
ARM you with comprehensive knowledge of the fundamentals of a great relationship
EXPOSE how you can correct any weaknesses in your approach to handling the impact of Adult ADD
TEACH you what you can do to get over your hurts
GET a free copy of my book: Surviving Life Dramas
By the way, each attendee will get a complimentary signed copy of my definitive book, "Surviving Life Dramas. How To Stop Whining And Start Living!"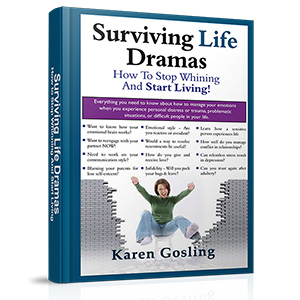 Register Today for Karen's Seminar
ADULT ADD AND ME
Get a firm grasp of proven strategies that can renew and revitalize your relationships while getting your money's worth in new ideas and techniques!

Investment:
AUD $27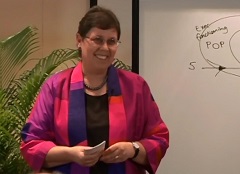 Delivered via
Live Seminar
Please make your payment by clicking the PayPal "Buy Now" button below. Then complete your registration on the next page. On receipt of your 
registration I will email you additional details on the seminar and two Fact Sheets 
– Karen
REGISTRATION: Click the "BUY NOW" button below to pay and register for my exclusive Half-Day Seminar "ADULT ADD AND ME" on July 21, 2018 at the Southport Community Centre, 6 Lawson Street, Southport. And, like I said before, each seminar attendee will get a complimentary copy of my book Surviving Life Dramas (280 pages). Don't miss out – seats are limited. Put this date in your diary and I look forward to seeing you soon – Karen 🙂
PLEASE NOTE: When you click the "BUY NOW" button below, you will be taken to PayPal's secure server where you can pay with your PayPal account OR your Bank Debit OR Credit Card. You will then be redirected to the seminar REGISTRATION PAGE which you must complete to receive confirmation of your booking and access to my FACT SHEETS and bonus videos.