Husband announced he wanted to separate
Here is a story about a woman who was desperate when the "failing marriage" she was only too well aware of became a reality – when her husband announced he wanted to separate.
He told her on the phone when he was away on business that he thought it best if they separated. She had no idea things were that bad.
Her biggest worry was that she would not get the opportunity to rectify any mistakes she had made, or to have a second chance.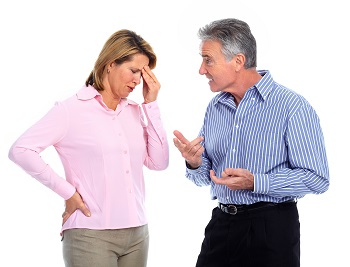 She also wanted tools to manage her anger and feelings of insecurity which she knew would make things worse if she displayed them when having discussions with her husband. She had so many questions about how he got to make this decision (all on his own) about it being the "best for both of them" (not her perspective) and why he couldn't have discussed his unhappiness a little earlier, rather than dropping the bombshell in the way he did.
She knew something had to change but struggled with knowing where to start. (Sound familiar?)
Working with the 'change one thing' principle means you stop worrying about the big stuff and making all the changes you want to make. You focus on one manageable piece of action.
This woman used to tell her husband how unhappy she was by telling him the things he was doing wrong (from her perspective) in the hope of him changing, and her then feeling better.
Then she learned a new communication skill. You might be surprised at the results of this one simple action:
She stopped blaming him for her insecurities and negative feelings
She told him her feelings in a way that didn't come across as an attack
He was able to listen and acknowledge her feelings
She felt heard and less angry at him
She stopped hounding him once she realized she was screaming out for reassurance that he loved her and cared about her – she could see that when she "pursued" him for conversation about their relationship, it was having the reverse effect and he would shut down physically and emotionally. He would withdraw from her to get some peace.
She stopped asking "WHY?" once she learned men feel challenged by this question
She learned to wait for his replies as he needed time to process her questions and formulate a reply – she learnt to really listen, for the first time.
This couple started to reengage and are working on making their marriage passionate again
If she can do it, so can you.